Content review
You can review the content ahead of your course by simply clicking the 'Content' tab of the hosted session and selecting in the dropdown the season and episode.
In the image above, the blue line represents the main sequence of the story. Colored lines going to the right of that blue line then illustrate the option choices the Learners have that the Author prepared in advance (i.e. decision trees displayed in 2D with the story developing linearly vertically down).
In the image below, we show that if a Learner chooses one of the options, only the follow-up content relating to that choice will be displayed for them (and this can go as far as the Author prepared it, i.e. decisions of decisions). You can see the 'Badge' the Learner inherits that memories the choice the Learner can make (e.g. '02-ElizabethCarter-Cautious in green below). You can also see information relating to the choices that may impact the 'Characteristics' (e.g. Social Sentiment in black below).
Settings
In the "Manage" page of the session, you have several options that you can set. Such as:
Auto release Turn on/off auto release of content. The enables you to control the timing of the release of episodes to suit your timetable.
Individual experience Turn on/off individual experience. This enables, or disables, the ability of the players to view each other in the course.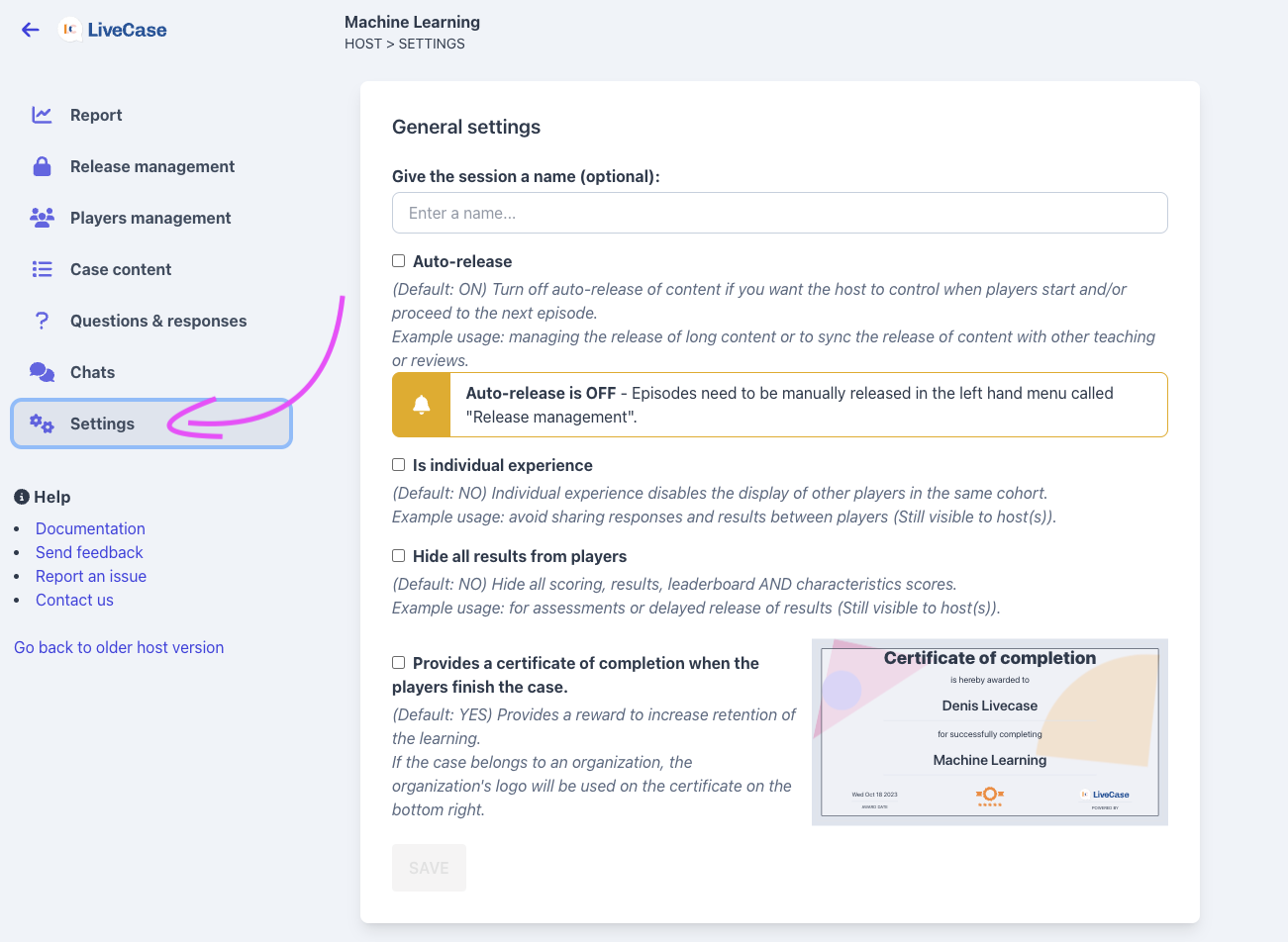 Please note that if you turn off auto-release, you will need to return to the "Manage" page and release episodes when you need them, otherwise the player will be placed on a "Coming soon" holding page.