Characteristics allow you to add additional scoring metrics to your case. Some classic examples used are "Leadership", "Communication", "Teamwork", ... but could also be indices you want to impact, such as "profits", "sales", "costs". You could have questions that positively impact one thing but negatively another.
How to create a characteristic
Select a case or create a new one
Go to the characteristics section
Click "Create characteristic"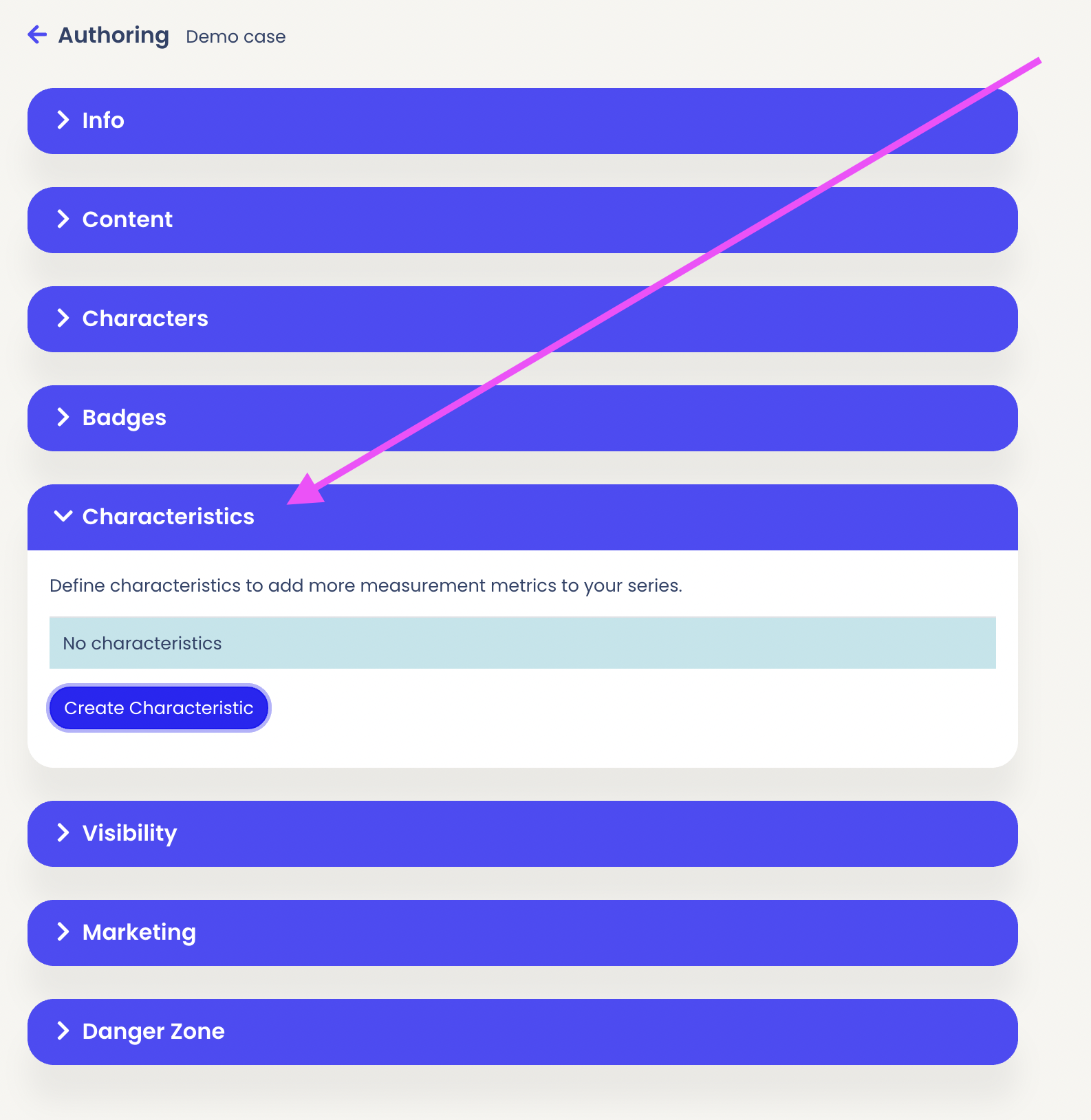 In the popup, give your characteristic a name, a description (visible to everyone), and select a type. For the time being, we only have "average" as a type but have plans to add more depending on the requests we receive. And finally a maximum for your average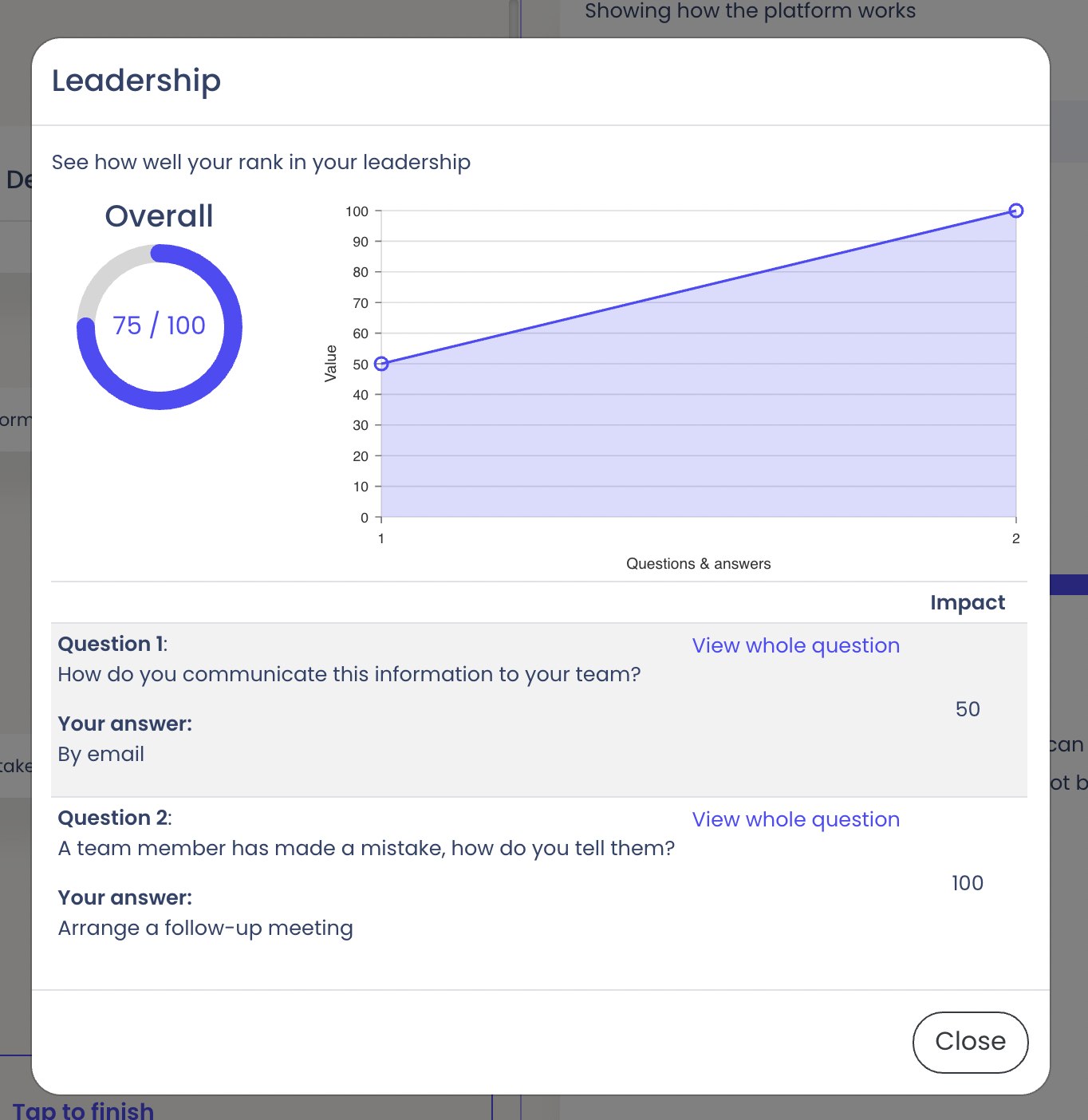 Please note that the max average (Average out of) cannot be changed after creation. Why? Live Case strives to provide a great experience for users. To make sure that your averages are correct in the chats, we disabled the possibility to edit this value after creation to avoid having averages that are not correct. In the event you would like to change this value, we recommend that you:
Create a new characteristic with the correct value.
Add the new characteristic wherever the old one was used in the chats
Come back and remove the one you no longer wish to use.
How to use characteristics
Scoring of characteristics can be assigned to the following chat message types:
Question - multiple choice
Question - popup multiple choice
Once you have selected these options, under the answer fields, you will have the option to assign one or more characteristics like so: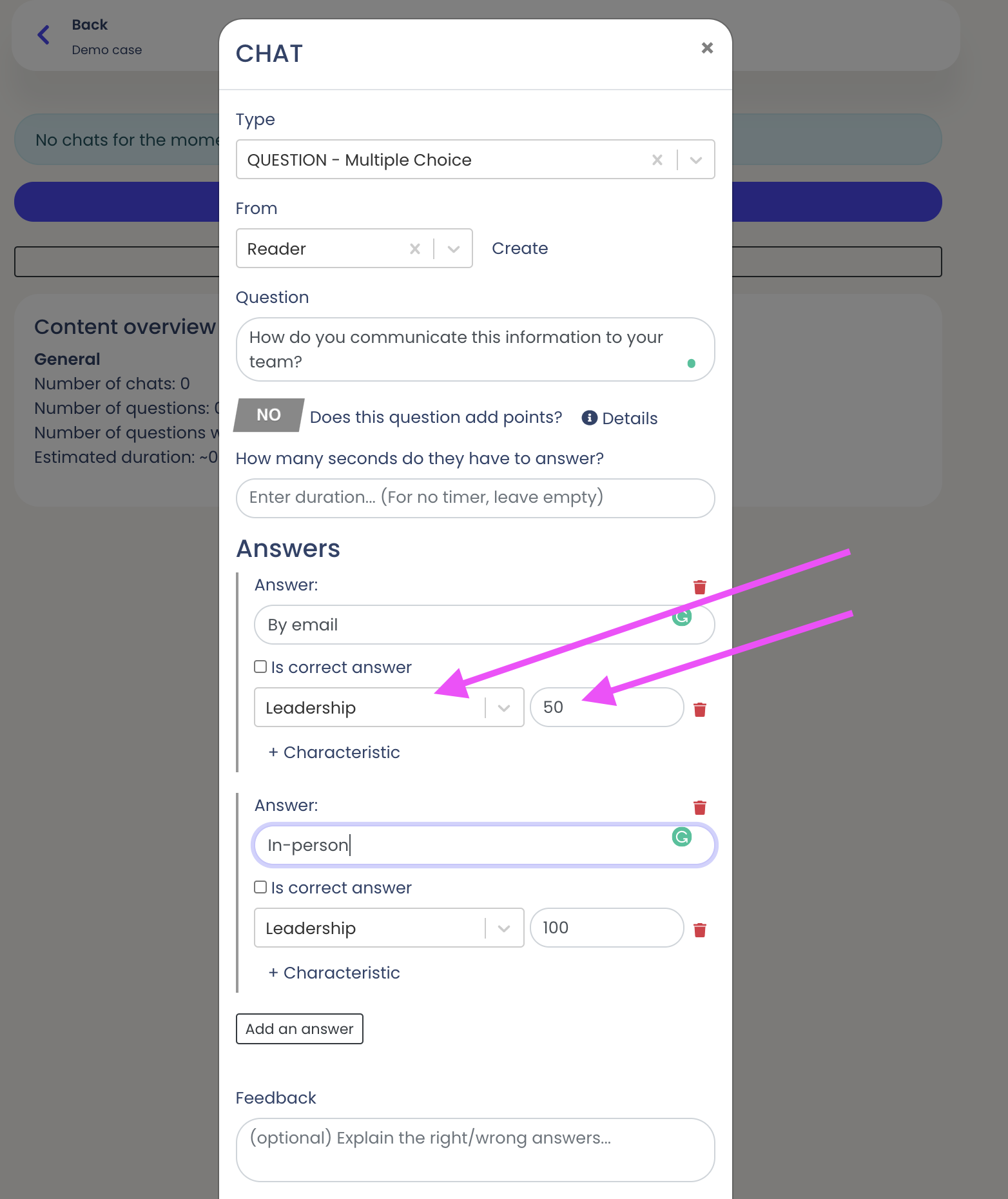 What do characteristics look like to the players?
After the player answers the question, a shield will appear underneath the question with the characteristic name and the impact of their answer, and their characteristic score will be displayed on the right-hand side panel like so: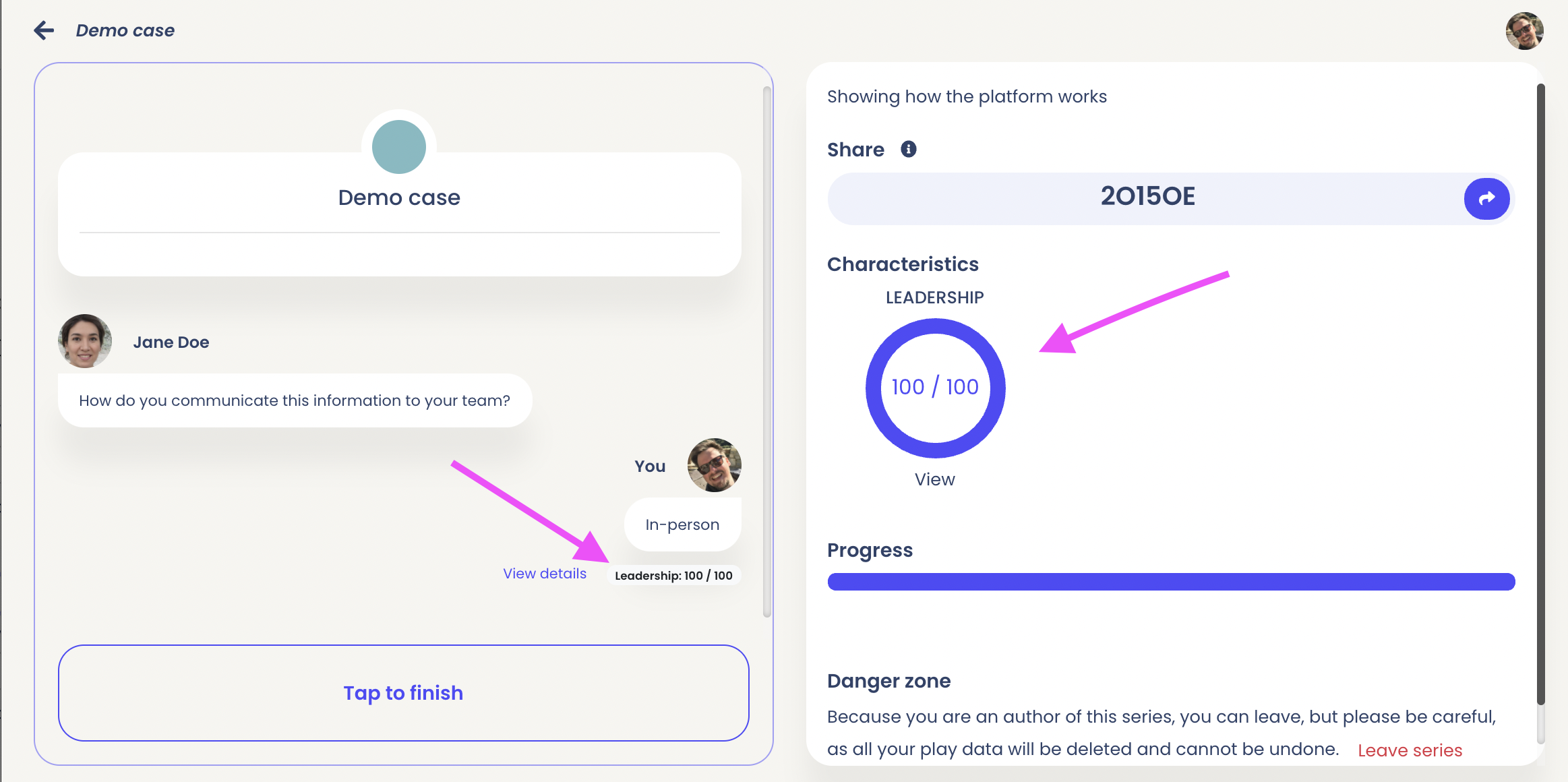 The player can always review and see a breakdown of what impacted their score by clicking "View" under the characteristic on the right-hand side: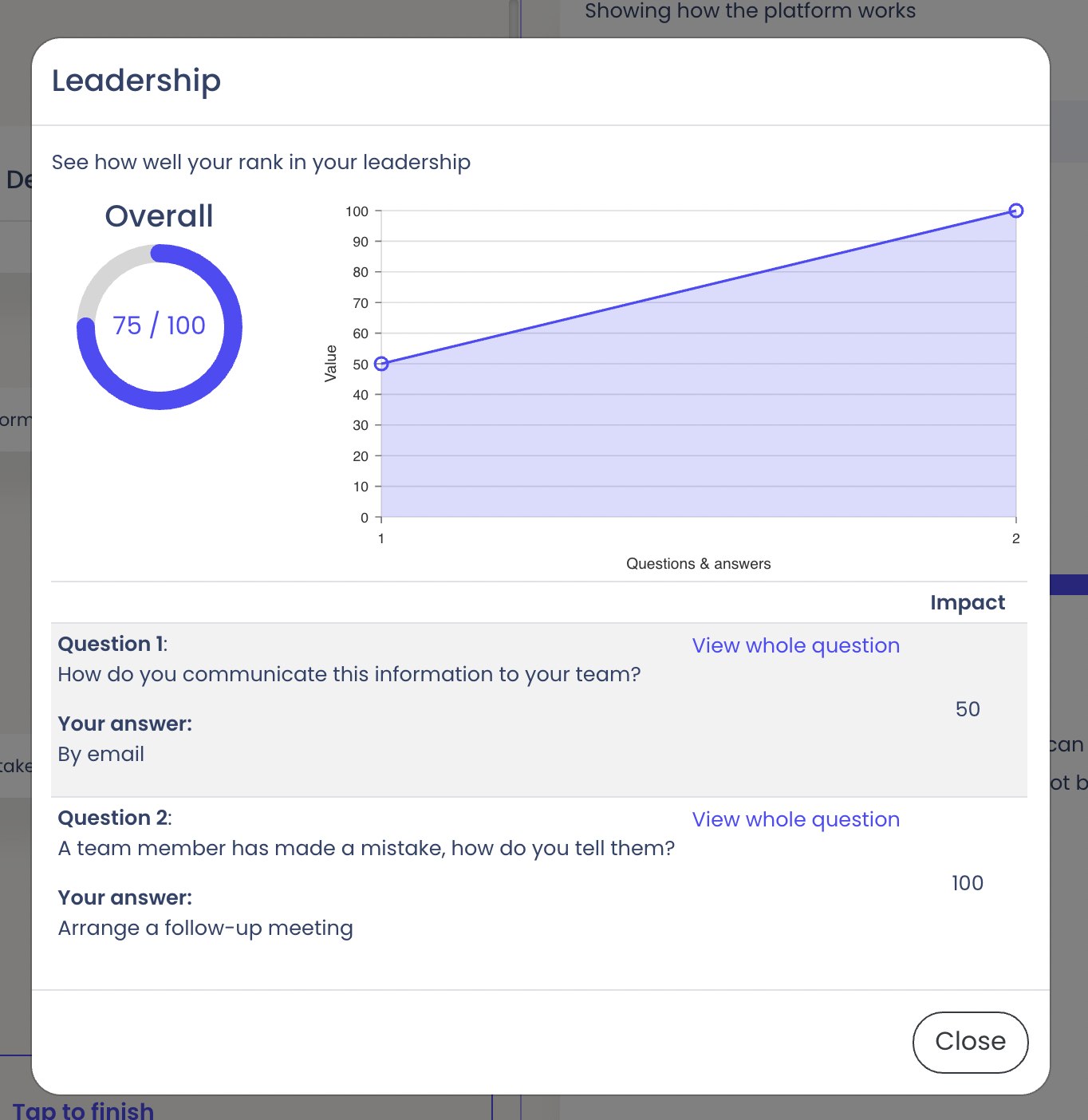 What does the Host see?
The host can navigate to their respective "Report" page and at the bottom, they will see a leaderboard for the characteristics after they have chosen one:

And can view the individual breakdown for each player in their session: